What is the Best Streamlight Stinger Flashlight?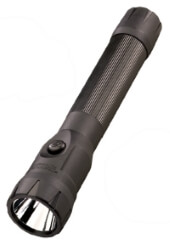 Choose the BEST Streamlight rechargeable LED Stinger flashlight for YOU.
Determine the best Stinger flashlight for your application based on max lumens & candela, beam distance, battery life & price:
from $94.95
Streamlight Stinger model
Lumens
Candela
Beam
Battery Life
Length
Price
Ultrastinger® LED
1,100
65,000
510m
1.5hr
11.82"
from

$94.95

Stinger® HPL LED
800
48,000
438m
1.5hr
9.23"
from

$115.95

Stinger DS® HPL
800
48,000
438m
1.5hr
9.65"
from

$116.95

Polystinger® LED
385
26,000
322m
2hr
8.07"
from

$82.08

Polystinger DS® LED
385
26,000
322m
2hr
8.64"
from

$91.20

Stinger® LED
350
24,000
310m
2hr
8.41"
from

$87.79

Stinger LED HL®
800
24,000
310m
1.5hr
8.41"
from

$92.95

Stinger DS® LED
350
24,000
310m
2hr
8.85"
from

$93.02

Stinger DS LED HL®
800
24,000
310m
1.5hr
8.85"
from

$105.95

Stinger® Classic
390
13,200
230m
1.75hr
7.65"
from

$84.93
** All values based on highest power setting. Sorted by max candela.
Reminder:
Lumens: the total output of the bulb (focus not considered).
Candela: Measure of the brightest spot in a focused beam.
If you're looking to illuminate a large room or field, you'll want to favor lumens. If you want an extremely bright focused beam, favor candela (Ultrastinger, Stinger HPL or DS HPL).
The Streamlight Ultrastinger LED nearly runs the table...the catch? It's really big.
On first glance it sure looks like the Ultrastinger runs away from the pack, but not everyone is eager to carry around a foot long flashlight. The Stinger DS and HPL models are the next level in lumens but are several inches shorter and several ounces lighter. If you're into max power and maximum battery life and not worried about portability? Choose the Streamlight Ultrastinger. Product details >>
Otherwise read on to find the best Stinger flashlight options that are a little easier to holster on your belt.
AC & DC chargers for Streamlight Stinger flashlights
Be ready to charge your Stinger in any situation:
Warranty information
Streamlight provides a lifetime warranty except for batteries & bulbs, abuse and normal wear. Get more details on their warranty from their official website.
Affordable HPL Stinger Flashlights
Streamlight Stinger flashlights are the most widely recognized model of flashlight on the market. Professionals consider them to be the pinnacle of what it means to be the ideal, heavy duty flashlight. With most Stinger models reaching up to 1,000 lumens at their highest setting, Stinger flashlights feature all the power you need in a durable, dependable, and size efficient package that conveniently fits into any trunk, emergency bag, or toolbox. The Stinger's battery life is second to none, and comes in different lighting settings that let you conserve your battery to the fullest. Battery Products also offers complete flashlight packages that feature quick charge and other convenient, on the go options.
Rechargeable Streamlight HL Series Emergency Lights
Streamlight has taken their traditional Stinger flashlight and converted it to a rechargeable LED lighting design. LED lighting provides users with a brighter, more concentrated beam that uses only a fraction of the battery power. LED lighting has revolutionized the flashlight and tactical light industry. Companies like Streamlight are now able to offer top-notch, high-powered flashlights without the worry of replacement bulbs, batteries, and other hassles that come with standard lighting systems.
Thanks to the latest innovations in LED lighting technology, Streamlight stinger flashlights are better than ever before. Their traditional design combined with a rechargeable battery make the Stinger one of the best multi-purpose flashlights on the market. It is a favorite of law enforcement, emergency personnel, construction contractors, and anyone depending on their flashlight to do their job RIGHT.
Check our entire HPL Stinger flashlight inventory today!
SPECIALS
SHOP BY BATTERY TYPE
Sealed Lead Acid
Two-Way Radios
Cell Phones
Laptops
Photo & Video
Rechargeables
Coin Cell
Medical