Energizer L91 Ultimate Lithium AA Battery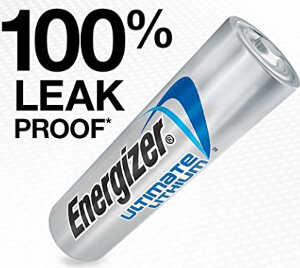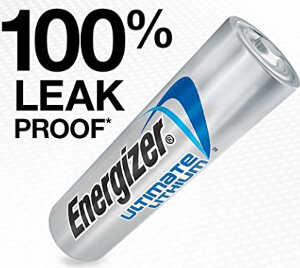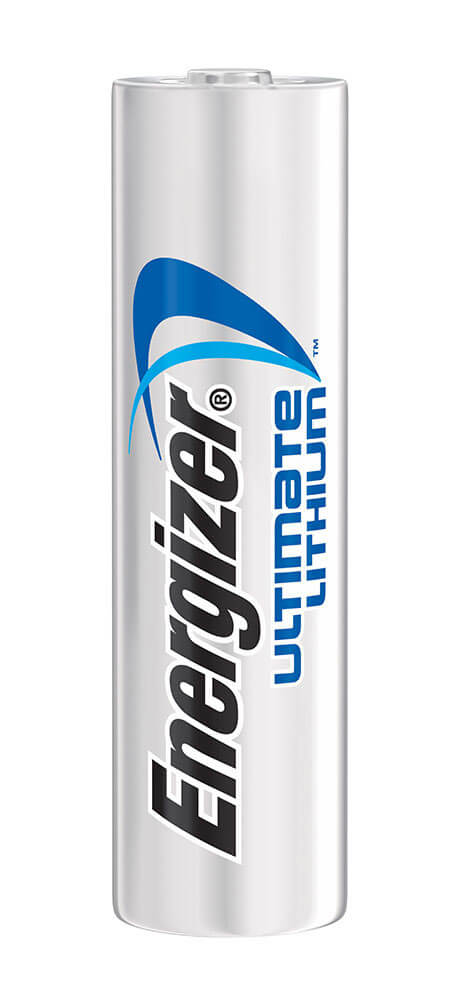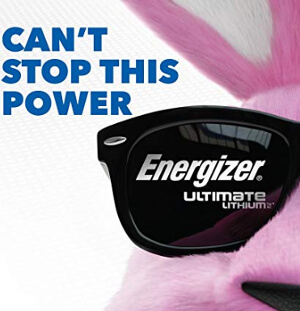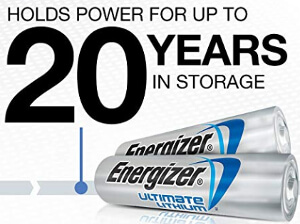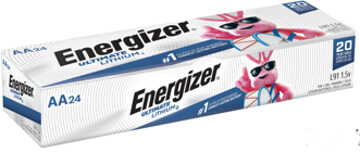 Product Number: L91
Product SKU: L91
Retail price: $1.95 You save $0.65!

$1.30
Other Versions
Product Details
Known as the #1 long lasting batteries on the market, Energizer Ultimate Lithium AA batteries hold up during rigorous work use, home use and play use.
This is the longest lasting AA battery you can find. It's actually been proven.
The L91 Energizer Ultimate Lithium AA battery is proven to be the longest lasting AA battery ever manufactured - it's secured the Guinness World Records™ title after rigorous testing against competitors in digital cameras, remote controls and portable lights.
Details:
24/carton
144/case
Buy whatever quantity you need!

Shelf Life 20+ Years

.
Free shipping on orders of $75 or more.
Best AA batteries for construction jobsites and the office
Get maximum work time out of laser levels, stud finders, high powered LED lighting or your computer mouse.
AA batteries for camping, fishing, hiking, and other outdoor activities
Energizer Ultimate Lithium AA batteries are perfect for outdoor use, including camping trips, fishing trips, hiking trips and hunting trips. Use these AA batteries in a GPS, camera and more for maximum life.
Batteries for wireless thermostats, security systems, game cameras and gaming controllers
You'll almost never have to replace your AA batteries in your thermostat, security system, gaming controllers and more when you choose to use Energizer Ultimate Lithium AA batteries. Wisconsin hunters found the Energizer L91 Lithium battery the BEST battery for their trail camera, especially in colder weather.
Best Bulk Prices on Energizer Ultimate Lithium AA Batteries (L91) from Battery Products
When you buy Energizer Ultimate Lithium batteries in bulk from batteryproducts.com, you'll save big. Buy at least 24 batteries to qualify for bulk pricing.