Showing 3 of 3 products
Free Shipping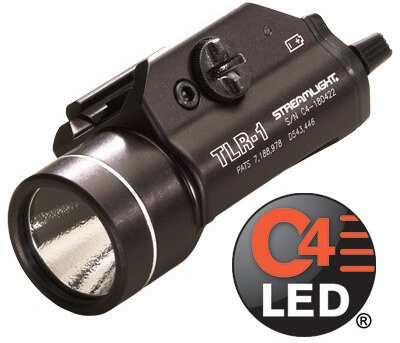 Streamlight TLR-1 Weapon-Mounted Light 69110
Free Shipping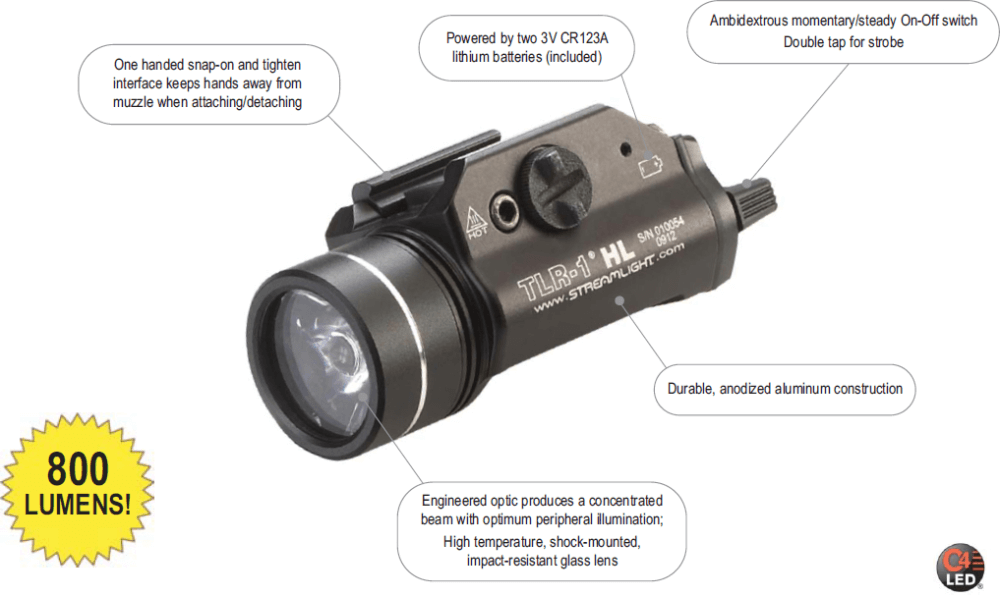 TLR-1 HL® HIGH 800 LUMEN, RAIL-MOUNTED TACTICAL LIGHT
Streamlight Weapon Lights: Shed Some Light On the Threat
Two of Streamlight's best-selling products, the TLR-1 and TLR-2 rail-mounted tactical lights offer potent illumination for a wide variety of weapons. Both models feature an easy to use, secure rail grip clamp system for rapid attachment. The TLR-1 and TLR-2 offer 12,000 candella/300 lumen beams, perfect for illuminating targets or blinding attackers. The TLR-2 also features a 650 nm red laser for added accuracy. Designed to fit Picatinny and Glock-style rails, the TLR-1 and TLR-2 systems are perfect for popular concealed carry handguns, including:
Glock 30 SF
Beretta PX4 Storm
Springfield XD-S 45
Walther PPS
Ruger SR9C
Heavy Duty Construction, Ergonomic Design
Naturally, both the TLR-1 and TLR-2 feature Streamlight's heavy-duty construction. Both lights utilize C4 LED technology which is impervious to shock and guarantees up to 50,000 hour lifetime. Thanks to high performance sealed aluminum construction, the TLR-1 and TLR-2 are dustproof, and have an IPX7 rating. Both lights feature an ambidextrous momentary/steady on/off switch, perfect for left and right-handed shooters alike. Thanks to their low profile, the TLR-1 and TLR-2 fit existing light bearing holsters.
Streamlight Rail Mount Flashlight Batteries
The TLR-1 and TLR-2 flashlights from Streamlight connect to most weapons to provide visibility in case of a threat in the dark. With the right battery, the light and laser will always be ready and accurate when you need it. Stay prepared and check out batteries and chargers for the Streamlight flashlights.
Shop Streamlight Rail Mounted Tactical Lights now.
Learn more about Streamlight Flashlights: