Showing 2 of 2 products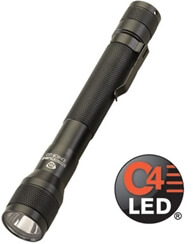 Streamlight Jr LED - Black 71500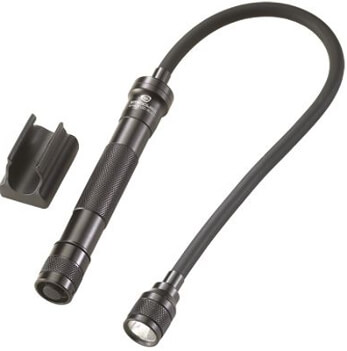 Streamlight Streamlight Jr Black 71600
Streamlight Jr Flashlights
Battery Products offers the Streamlight Jr series of flashlights, a small flashlight with the power of a full-sized Streamlight right in your pocket. Utilizing cutting-edge C4 LEDs engineered to withstand shock, these AA battery-powered lights produce 140 lumens of bright, far-reaching illumination. Choose from two utilitarian flashlights:
Streamlight Jr LED 71500
Streamlight Jr Reach 71600
Both lights hold an impressive beam distance of 96 meters, with run times of 5 hours on alkaline batteries or 10 hours on lithium-ion batteries.
Big Lighting in a Small Package
The Streamlight Jr series puts powerful, durable and long-lasting LED illumination within easy reach at all times. Stash one in a pocket or bag for enhanced visibility when walking the dog, navigating campgrounds, traversing dark stairwells, exploring caves or any task demanding compact yet bright lighting. Let Streamlight Jr show you the way.
Batteries for Streamlight Jr Flashlights
Check out our full selection of batteries for Streamlight Jr flashlights.
Buy your handy Streamlight Jr flashlight from Battery Products today.
Learn more about Streamlight Flashlights: