2 Top Batteries for Streamlight TLR Weapon Lights
Battery Products has Lithum CR123A Batteries to Feed Your Rail Light
If you're in a situation that requires your Streamlight TLR, you do not want to skimp on batteries. If there's a bump in the night you want to make sure your TLR-1, TLR-1 HL, or TLR-2 has the best batteries loaded and ready to go.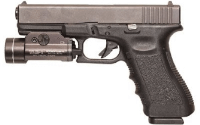 Price: $3.95$2.39/each
BUY >>
*Bulk pricing available
Energizer is known for their long-lasting lithium batteries, they even hold a world record. Their photo-lithium CR123A is a strong option for safeguarding your home. With a shelf life of 10 years, and rated for operating temperature from -40 F to 140 F, it's perfect for "There when you need it" applications.
Need to supply a police department, firearms training course, or stock up for personal use? You can buy Energizer CR123A Photo Lithium Batteries at bulk pricing.
Price: $15.95$8.95/each
BUY >>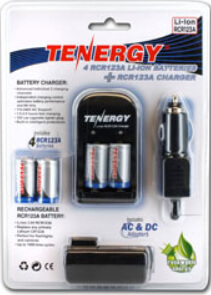 Looking to stay on top of training, without spending a fortune replacing the batteries for your weapon light? The Tenergy CR123 Lithium batteries with charger are a great option. Battery Products sells chargers plus a four pack of RCR123 lithium batteries so you can keep a few in your range bag, one in your light, and swap them out in the charger at home.
SPECIALS
SHOP BY BATTERY TYPE
Sealed Lead Acid
Two-Way Radios
Cell Phones
Laptops
Photo & Video
Rechargeables
Coin Cell
Medical