The 3 BEST Batteries for Xbox Controllers
When you're in the midst of a team deathmatch or scavenging for items in the latest battle royale, you don't have time to worry about switching out your Xbox controller's rechargeable pack every gaming session. You also don't want to search for your micro USB cable and be forced to play wired 50% of the time. AA batteries last far longer than any rechargeable pack, plus there are options to juice them up again just like a rechargeable battery pack. Whether you're gaming on an Xbox One, Xbox One S, or Xbox One Elite, or even doing some retro gaming on an Xbox 360, we've got your 3 best AA battery options, so you can stay immersed in your gameplay for as long as needed.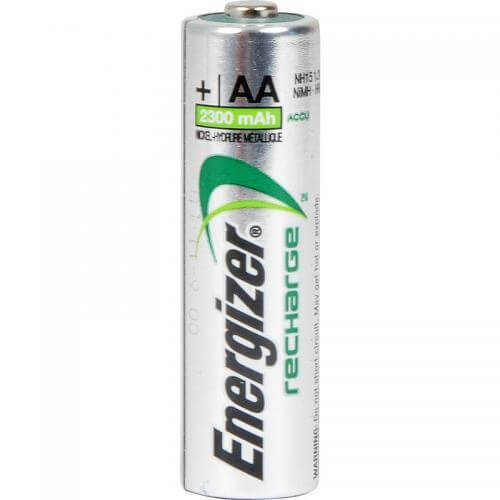 Price: $22.95$12.50/each
BUY >>
*Bulk pricing available
If you are transitioning from run-of-the-mill rechargeable battery packs, the Energizer Recharge Power Plus would be the best fit for you. These Nickel Metal Hydride (NiMH) batteries are built from recycled materials and rated as the best rechargeable AA battery by Consumer Reports.
These batteries will last longer than your average lithium battery rechargeable battery pack. The Recharge Power Plus will need an additional one-time purchase of a charging station in order to receive the full benefits of rechargeable batteries. It's recommended to buy a four pack, so you can have one pair on the charging stand while the other pair is in use in your controller. If you usually play 2-player and use two or more Xbox controllers, Energizer's 1 hour NiMH Charger can charge up to 4 batteries simultaneously.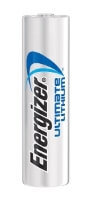 Price: $5.95$1.30/each
BUY >>
*Bulk pricing available
The Energizer Ultimate Lithium battery earned the highest score from Consumer Reports with an 89/100. Lithium batteries are more expensive than their alkaline counterparts, but can run some electronics for up to 10 times longer than an alkaline battery. The L91 Ultimate Lithium batteries are ideal for casual gamers that don't spend copious amounts of hours gaming each week.
These batteries could last 2-4 weeks in your Xbox controller under moderate usage.

Price: $0.95$0.50/each
BUY >>
*Bulk pricing available
Energizer's Max E91 AA Alkaline Batteries are the budget-friendly middle ground between the above two options. Lithium batteries rule the roost in terms of run time, but alkalines are far more affordable. We recommend purchasing 3. Energizer Max E91 AA Alkaline Batteries if you're in a pinch and looking for a short term solution.
SPECIALS
SHOP BY BATTERY TYPE
Sealed Lead Acid
Two-Way Radios
Cell Phones
Laptops
Photo & Video
Rechargeables
Coin Cell
Medical