When you're in the midst of a team deathmatch or scavenging for loot in the latest battle royale,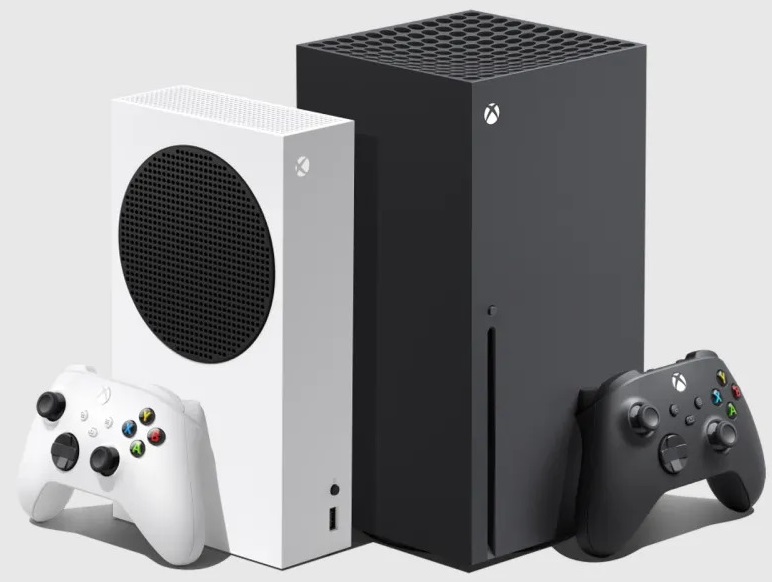 you don't have time to worry about switching out your Xbox controller's rechargeable pack. You also don't want to search for your USB cable and be forced to play wired 50% of the time.
AA batteries last far longer than any rechargeable pack, plus there are options to juice them up again just like a rechargeable battery pack. Whether you're gaming on an Xbox Series X, Series S, Xbox One, or even doing some retro gaming on an Xbox 360, stay immersed in your gameplay with one of the 3 best Xbox controller AA batteries.
If you are transitioning from run-of-the-mill rechargeable battery packs, the Energizer Recharge Power Plus would be the best fit for you. These Nickel Metal Hydride (NiMH) batteries are built from recycled materials and are rated as the best rechargeable AA battery by Consumer Reports.
These batteries will last longer than your average lithium battery rechargeable battery pack. The Recharge Power Plus will need an additional one-time purchase of a charging station in order to receive the full benefits of rechargeable batteries. It's recommended to buy a 4-pack, so you can have one pair on the charging stand while the other pair is in use in your controller. If you usually play 2-player and use two or more Xbox controllers, Energizer's 1-hour NiMH Charger can charge up to 4 batteries simultaneously.
---
The Energizer Ultimate Lithium battery earned the highest score from Consumer Reports with an 89/100. Lithium batteries are more expensive than their alkaline counterparts but can run some electronics for up to 10 times longer than an alkaline battery. The L91 Ultimate Lithium batteries are ideal for casual gamers that don't spend copious amounts of hours gaming each week.
These batteries could last 2-4 weeks in your Xbox controller under moderate usage.
---
Energizer's Max E91 AA Alkaline Batteries are the budget-friendly middle ground between the above two options. Lithium batteries rule the roost in terms of run time, but alkalines are far more affordable. We recommend purchasing 3 Energizer Max E91 AA Alkaline Batteries if you're in a pinch and looking for a short-term solution.
Buy Bulk AAs to Keep the Game Going
For tournaments or all-night LAN parties, you want to make sure you aren't left with a "Controller Disconnected" message. Buy bulk AAs for your Xbox controllers.
---
Do AA batteries last longer than rechargeable battery packs?
Yes, in fact, they do. The average lifespan of AA batteries in an Xbox controller is roughly 40 hours. The average lifespan of the most common rechargeable battery pack, the Xbox Play, and Charge Kit, is only 30 hours. The Play and Charge kit's battery life decreases over time too. Xbox Support even recommends AA batteries over a rechargeable alternative.
Do Xbox Series X|S controllers run on batteries?
Yes, unlike their PS5 counterparts, Xbox Series X and Series S controllers are able to run on disposable AA batteries, rechargeable AA batteries, rechargeable battery packs, or via a wired connection to the console's USB port.
How long can Xbox controllers run on low battery?
When your Xbox controller reaches critically low battery, your Xbox will notify you on your display. After that point, you have about 30 minutes to find new batteries. Soon your Xbox will give you another warning by flashing the middle X logo and shutting off even if you're in the middle of a game.
Don't risk losing an SND round in Call of Duty or crashing your car in Forza due to an unexpected controller outage. Stock up on AA batteries for as low as $0.50 each when you buy in bulk from Battery Products.
Why choose AA batteries over rechargeable battery packs?
Rechargeable battery packs' electricity hold is known to deplete rapidly with regular use. Since many people game for hours and hours every week, the lithium-ion battery used in rechargeable packs wears out quickly. Maintaining a supply of fully charged batteries means you never have to mess with charging cables or dead controllers. Lithium-ion batteries also have a history of malfunctioning and sometimes even exploding. And when you run out of charge, you're forced to sit close enough to your console to use a charging cable. AA batteries are more economical and convenient for use at home.
Get the best bulk pricing from Battery Products.
Enough surprise trips to your local store for a 20-pack of batteries every few months. These purchases add up and are much more expensive than a single bulk order from Battery Products. We sell AA batteries in bulk for a discounted price that is more competitive than all local retailers. One bulk purchase and you'll be set for years to come. Stay immersed in your game instead of hastily swapping out your TV remote batteries because you ran out of your battery supply.