Energizer® MAX E91 AA Alkaline Batteries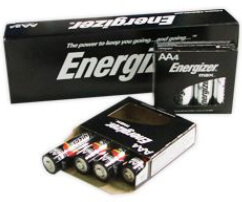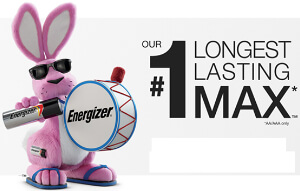 Product Number: E91
Product SKU: E91
Retail price: $0.86 You save $0.36!

$0.50
Other Versions
Product Details
Energizer E91 LR6, MN1600 Alkaline AA Batteries in Bulk
The E91 is our longest lasting MAX™ due to new improvements. Boasting a 10 year shelf life and protection against leaks for 2 years after full use, the Energizer E91 is a top of the line battery for a range of applications.
Energizer MAX® Alkaline Batteries
From the makers of the world's 1st* Zero Mercury AA Alkaline Battery
Energizer is an industry leader in powering people's lives responsibly