The 3 BEST Batteries for Wireless Mice
Wireless technology has evolved so quickly in the last 10 years that wired and wireless peripherals are now indistinguishable in terms of latency. Now the big question is: do I buy a mouse with a lithium-ion battery that requires frequent charging or one that uses traditional AA batteries.
Whether you're using a high-end gaming mouse like the Logitech G305 or an Apple magic mouse, you want to have the absolute best battery life. Rechargeable lithium-ion mice come with charging cables and will need to be plugged in every 2-3 weeks. The frequent charging quickly becomes annoying since the point of having a wireless mouse is to cut the cord.
A gaming mouse, like the Logitech G305, requires only one regular AA battery and can last up to 250 hours. A productivity mouse, like the Logitech M310, also requires only one AA battery and can last 18 months of daily use.
Price: $5.95$1.30/each
BUY >>
*Bulk pricing available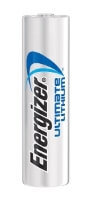 Energizer Ultimate Lithium batteries are the longest-lasting battery on the market. The Ultimate Lithium line also earned the highest score from Consumer Reports with an 89/100. These batteries are the lightest on the market, which makes them the ideal choice for a gaming mouse. The lighter the mouse, the faster you'll be able to react in-game. The Ultimate Lithium line also performs well in all high-voltage electronics—controllers, headsets, cameras & flashlights. Ultimate Lithiums will store energy for up to 20 years. They are leak-free and can operate perfectly in extreme temperatures.
The Ultimate Lithium can power a daily-use gaming mouse for 6-9 months.
NiMH batteries are built from recycled materials and rated as the best rechargeable AA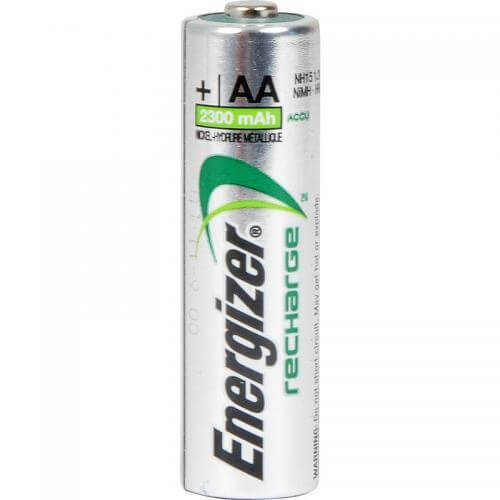 battery by Consumer Reports. You can juice up these batteries 500 times before they begin having battery life performance issues. In storage, the batteries will retain their charge up to 12 months. The battery life for Energizer Recharge is much better than a typical lithium-ion rechargeable battery. The downside is you will also need to purchase a charging station. Battery Products sells the Energizer's 1 hour NiMH Charging Stand that can charge up to 4 batteries simultaneously.
Energizer Recharge can power a daily-use gaming mouse for 4-6 weeks.
Price: $0.95$0.50/each
BUY >>
*Bulk pricing available

These Duracell batteries are available as AA or AAA. The Procell line is less expensive than Duracell's high-performance Coppertop line, and they last longer in low-voltage devices (like computer mice). The Procell line guarantees freshness for 7 years. They are much more affordable than Energizer's Ultimate Lithium and Recharge lines.
The Duracell Procell can power a daily-use gaming mouse for 6-8 weeks or 250 hours.
SPECIALS
SHOP BY BATTERY TYPE
Sealed Lead Acid
Two-Way Radios
Cell Phones
Laptops
Photo & Video
Rechargeables
Coin Cell
Medical