RAYOVAC FUSION Premium AAA Alkaline 30PK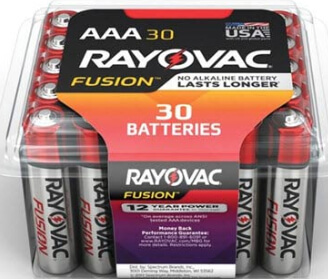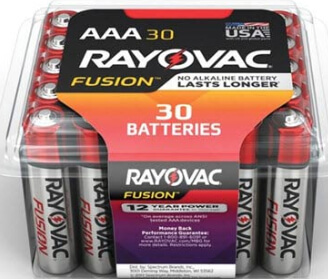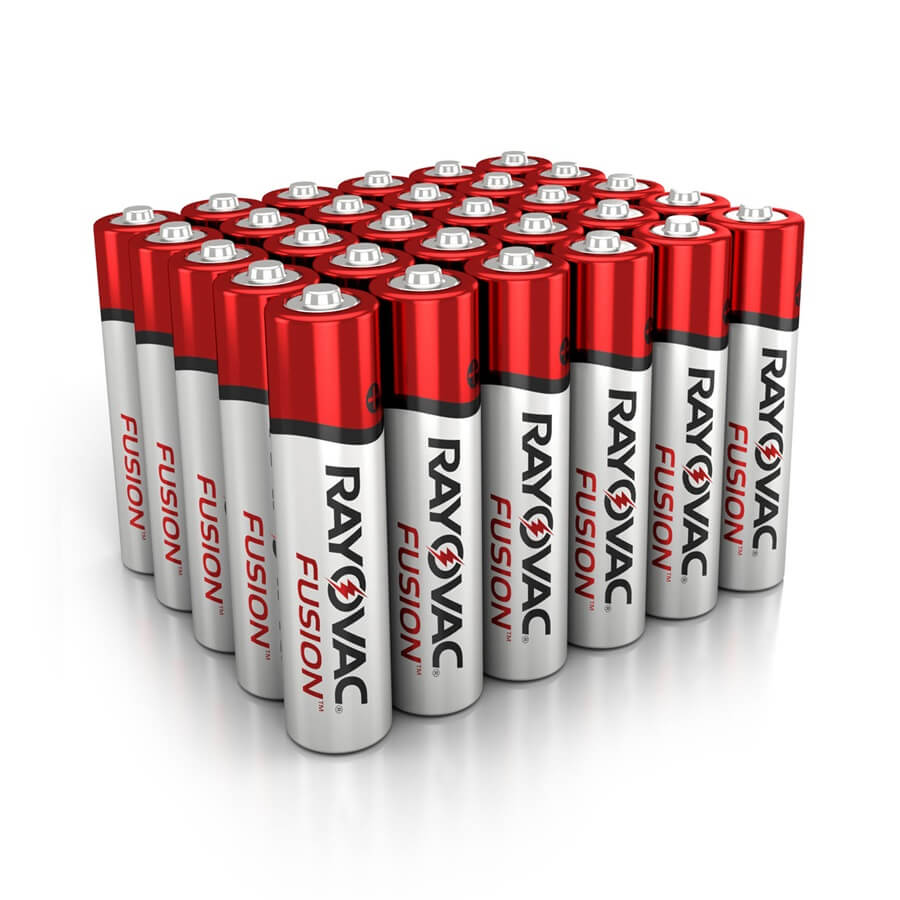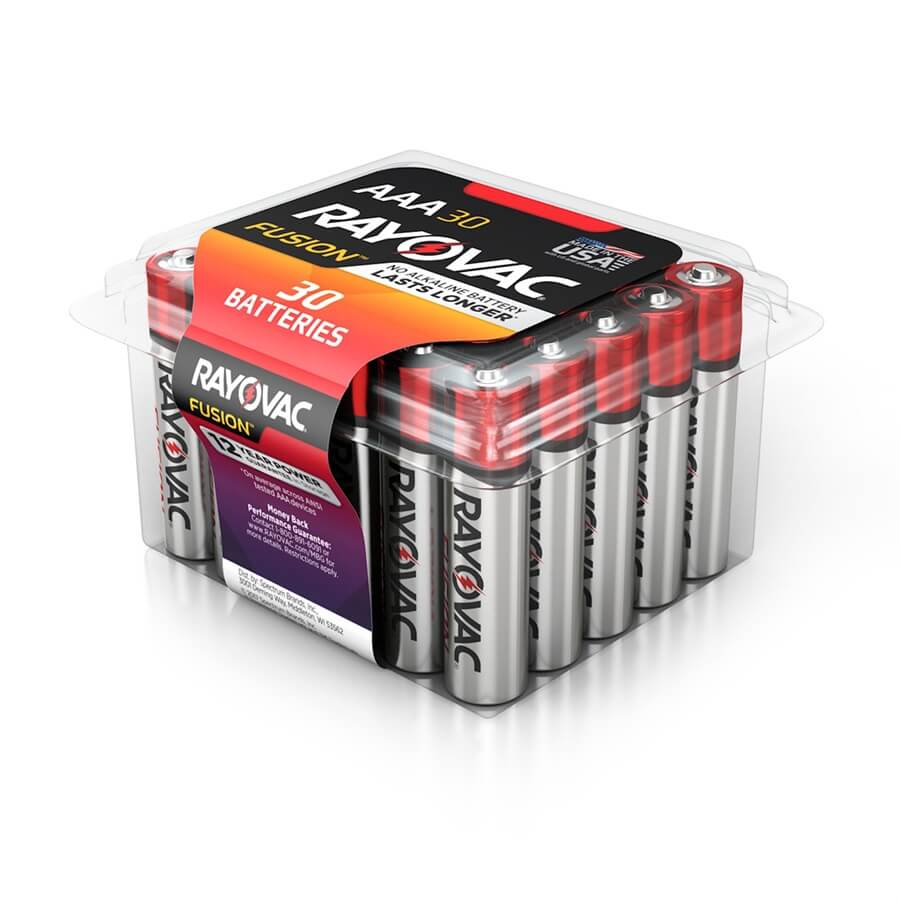 Product Number: 824-30PPFUSK
Product SKU: RAYOVAC FUSION Premium AAA Alkaline 30PK
Retail price: $32.13 You save $14.43!

$17.70
30

Sold in 30Pks
Product Details
Rayovac Fusion Alkaline AAAs - 30 pack
Rayovac's Fusion line of AAA batteries was specially designed for high-drain devices. Their goal was to build a battery that outperformed competitors like the Energizer Max. The result was a battery that keeps performing in power-hungry devices.
Premium Alkaline AAA Batteries, RAYOVAC Fusion Batteries
No AAA Alkaline Battery Lasts Longer on ANSI Average Performance Tests
Excels in High-Powered Devices – High-Tech Toys, Game Controllers, Wireless Microphones & More
Designed to Prevent Damaging Battery Leaks & Tested Twice Prior to Shipment
Made in the USA with U.S. & Global Parts – Proudly Produced in Fennimore, WI
RAYOVAC Fusion AAA Batteries Hold Power Up to 12 Years in Storage
| | |
| --- | --- |
| Chemistry: | Alkaline (Zinc-Manganese Dioxide) |
| Designation: | ANSI - 15A, IEC – LR6 |
| Nominal Voltage: | 1.5 volts |
| Approximate Weight: | 0.4 Oz (22.8 grams) |
| Approximate Volume: | 0.2 CU IN (7.4 cc) |
| Operating Temperature: | -30C to 55C (-20F to 130F) |
| Shelf Life: | 12 years at 21C |
| Terminals: | Flat Contact |
| Case Material: | Plastic Film |
| Environmental: | No mercury added formulation. Meets Environmental Protection Agency (EPA) requirements for landfill disposal. |