The 3 Best Work Lights for Mechanics
Whether you're a professional mechanic or working on your car at home, low-light conditions complicate your ability to work in a garage. Some tricky spots can seem impossible to illuminate. You can only squint your eyes for so long before getting a headache or teary eyes. A reliable automotive work light brightens your workspace to help you get the job done.
If you're depending on your phone's flashlight to improve visibility, you know how unsuitable it is. You can only work with one hand, and the light isn't bright enough. It's even worse when you use your mouth to hold a flashlight under the car. Free up your hands (or your mouth) with a portable shop light.
All work lights are not built the same. For the best results, you need a flexible, portable, LED shop light with long-lasting battery life and light weight. We've got the 3 best work lights for mechanics so you can light up your workspace anytime, anywhere.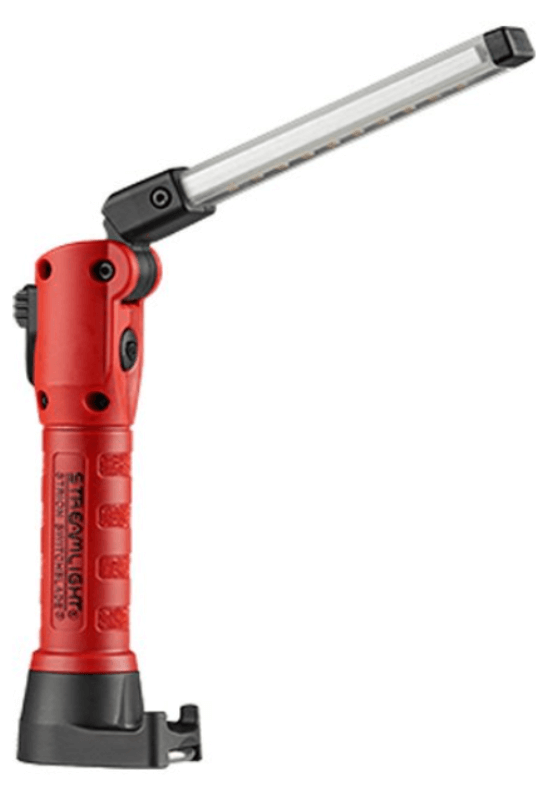 Price: $122.95 $67.50/each
BUY >>
The Streamlight® Strion Switchblade™ boasts everything a mechanic needs in a light – portability, strength and flexibility. When you're elbow-deep in a car, you need a flexible work light that can reach into tight spaces. The Strion Switchblade™ rotates a full 180 degrees for optimum visibility, aiming the beam exactly where you need it. This garage light offers 5 lighting options: drop light, hands-free light, UV light, bright white light and a high CRI light with Streamlight's Color-Rite Technology™. Enjoy 3-5 hours of continuous illumination and recharge the lithium-ion battery in just 4 hours. The Strion Switchblade™ is bright and convenient for mechanics at work, at home or on the side of the road.

Price: $35.95$19.95/each
BUY >>
An LED rechargeable headlamp makes the ultimate work light for mechanics. The Streamlight Bandit® Lightweight USB Headlamp is one of the best cordless work lights. The portable light features a bright head beam, a lightweight design and an adjustable head strap. The headlamp is USB rechargeable in only 2 hours. This work light even features a visor clip for use with ball caps. The Streamlight Bandit® works great for technicians cutting wires or needing direct, hands-free light.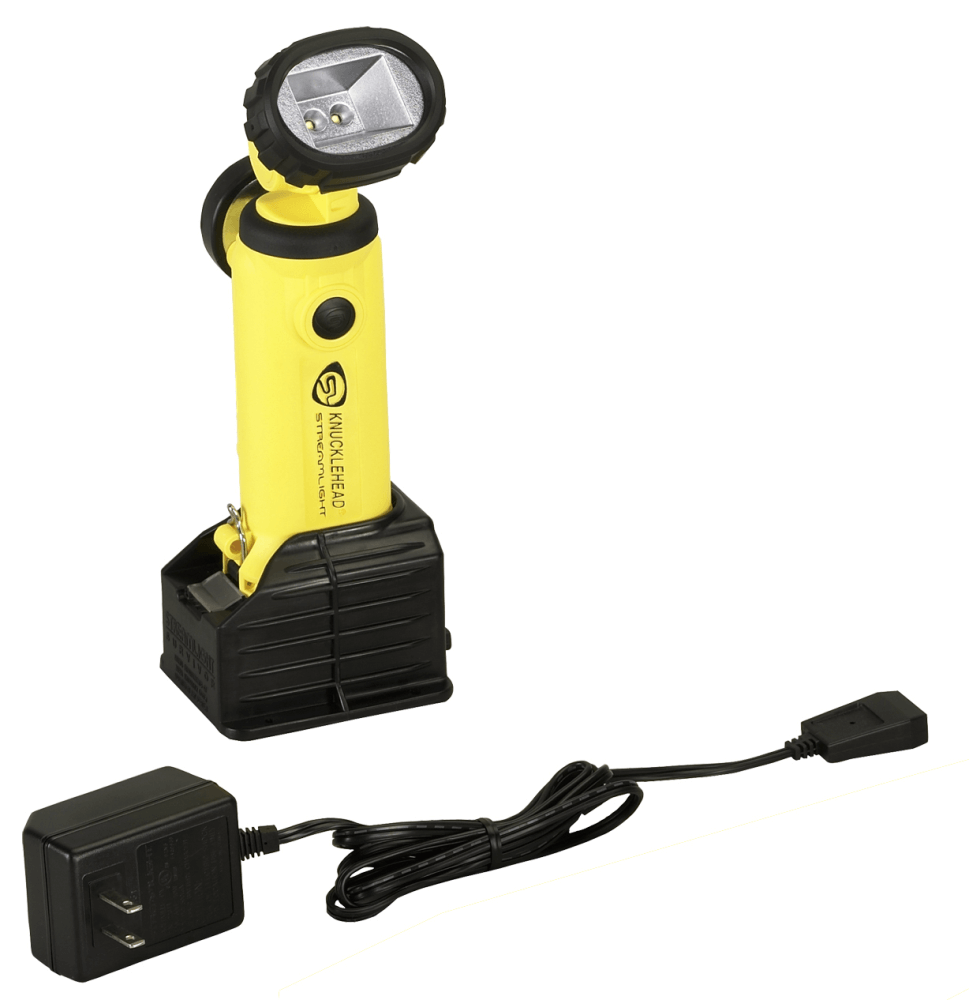 Price: $264.95$145.99/each
BUY >>
The Streamlight Knucklehead® puts light exactly where you need it. This rechargeable work light runs from 3.5 hours to 20 days. Switch between 4 lighting modes: high, low, moonlight and flash. The Knucklehead® is a flexible work light, rotating a full 360 degrees. It's water-resistant so you can use it in the rain or wet areas. Experience the benefits of an LED work light delivering 200 lumens. The Knucklehead® is the most versatile light you'll own.
No matter where you're working, you need a garage work light to reach optimum lighting. These 3 best work lights for mechanics are rechargeable and flexible, so you can count on them anywhere. Battery Products offers discounted pricing for bulk orders.
SPECIALS
SHOP BY BATTERY TYPE
Sealed Lead Acid
Two-Way Radios
Cell Phones
Laptops
Photo & Video
Rechargeables
Coin Cell
Medical