SPECIALS
SHOP BY BATTERY TYPE
Sealed Lead Acid
Two-Way Radios
Cell Phones
Laptops
Photo & Video
Rechargeables
Coin Cell
Medical
Streamlight Alkaline Survivor - Orange 90540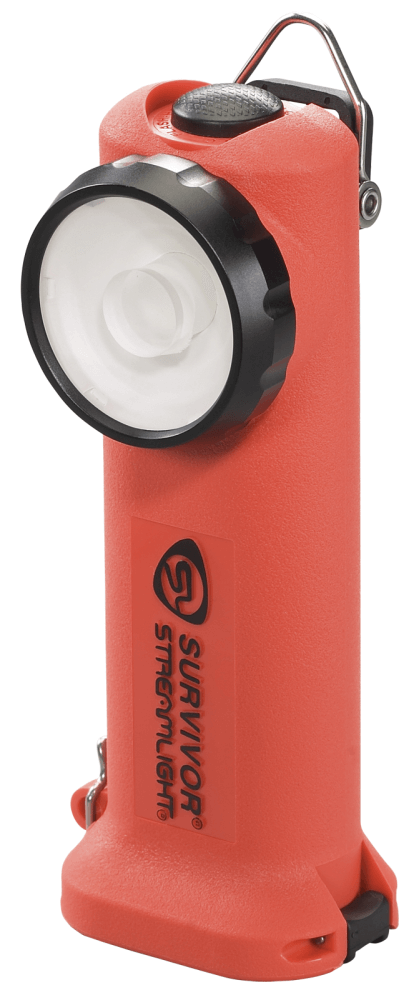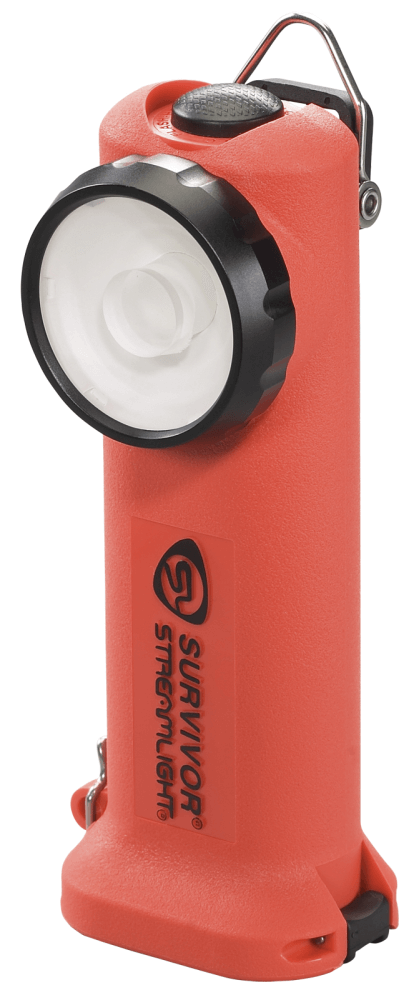 Product Number: 90540
Product SKU: 080926-90540-5
Retail price: $104.95 You save $47.02!
Free Shipping

$57.93
Product Details
Survivor Alkaline Model - Orange
Survivor®
The redesigned Survivor features a low-profile bezel that doesn't interfere with gear and equipment. The light now comes with two optional Smoke Cutter® plugs that allow you to customize the beam to your preference without changing the light's output. We also redesigned the clip and added a reinforced D-ring so your light hangs forward.
Class 1, Div. 1 rated!
Available in rechargeable and alkaline models

Features C4® LED technology with four lighting modes:

Rechargeable model:

High for a super-bright beam that pierces through smoke: 41,000 candela;175 lumens; 405m beam distance; runs 3.5 hours

Low for bright light and longer run time: 14,000 candela; 60 lumens; 237m beam distance; runs 13 hours (NiCd)

Flash for signaling: runs 8 hours

Moonlight mode provides low-level lighting for battery conservation: runs 20 days

Alkaline model:

High for a super-bright beam that pierces through smoke: 41,000 candela; 175 lumens; 405m beam distance; runs 4 hours

Low for bright light and longer run time: 14,000 candela; 60 lumens; 237m beam distance; runs 15 hours

Flash for signaling: runs 8 hours

Moonlight mode provides low-level lighting for battery conservation: runs 20 days

Custom designed optic with optional, interchangeable Smoke Cutter® plugs for preferred beam pattern:

Black plug significantly reduces peripheral light for a tighter beam

Amber plug reduces peripheral light and eye fatigue caused by glare

By not using either plug, you get the traditional Survivor beam

Strong spring-loaded clip securely grabs onto belts and gear; D-ring features forward hanging orientation

Optimized electronics provide regulated intensity

Industrial rechargeable NiCd battery can be recharged up to 1,000 times. Also accepts four "AA" alkaline non-rechargeable batteries for fast replacement with readily available batteries.

Rubber dome push-button switch provides easy operation even when wearing heavy gloves; ultrasonic-welded push button switch designed for extremely long life

High-impact super-tough nylon construction offers exceptional durability; O-ring sealed, unbreakable polycarbonate lens with silicone anti-scratch coating is assembled in a heavy-duty bezel

IPX4 water-resistant; 2 meter impact resistance tested

Serialized for positive identification

H x W x D: 7.06" x 2.85" x 2.87" (17.92 x 7.24 x 7.29 cm) — Height in charger: 8.67" (22.02 cm)

Ni-Cd: 1 lb 1.9 oz (508 g) Alkaline: 13.1 oz (371 g)

International Safety Orange, High-Visibility Yellow or Black

Assembled in USA