Streamlight ProTac 1L with White LED with Battery and Holster - Black 88030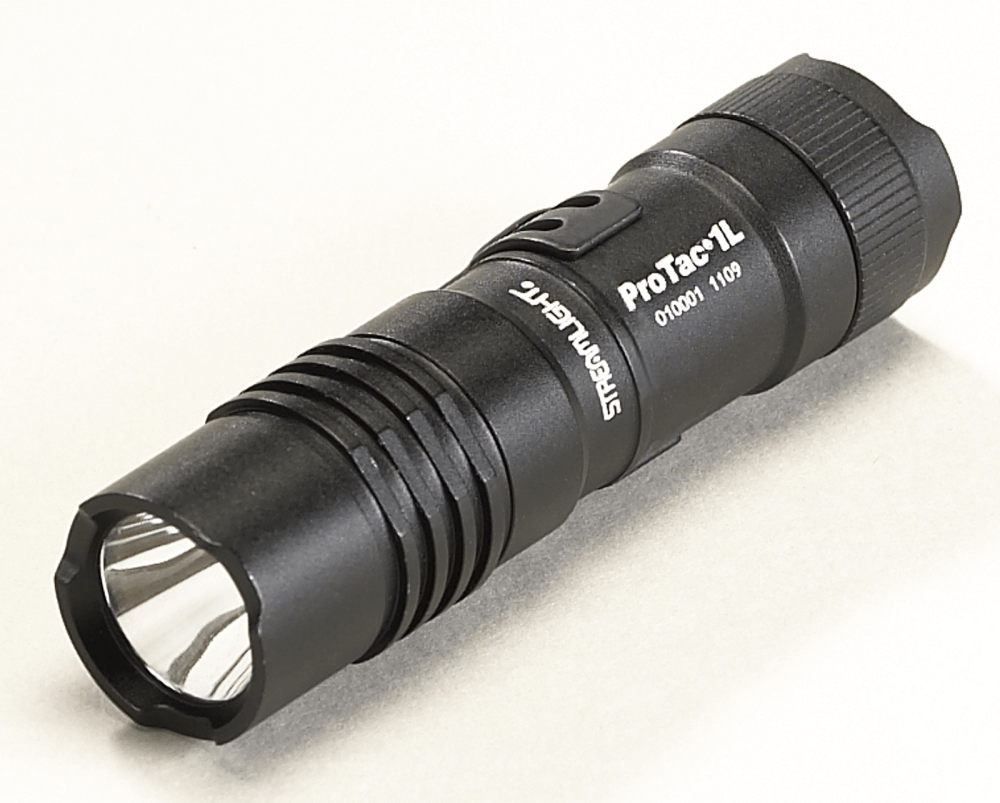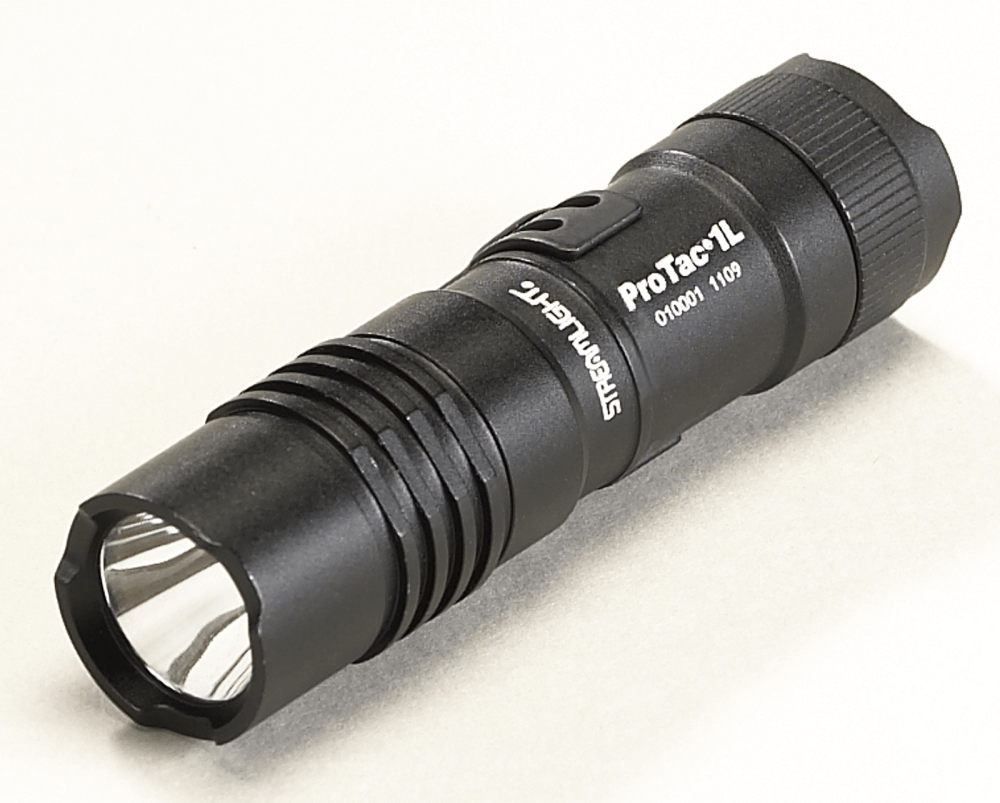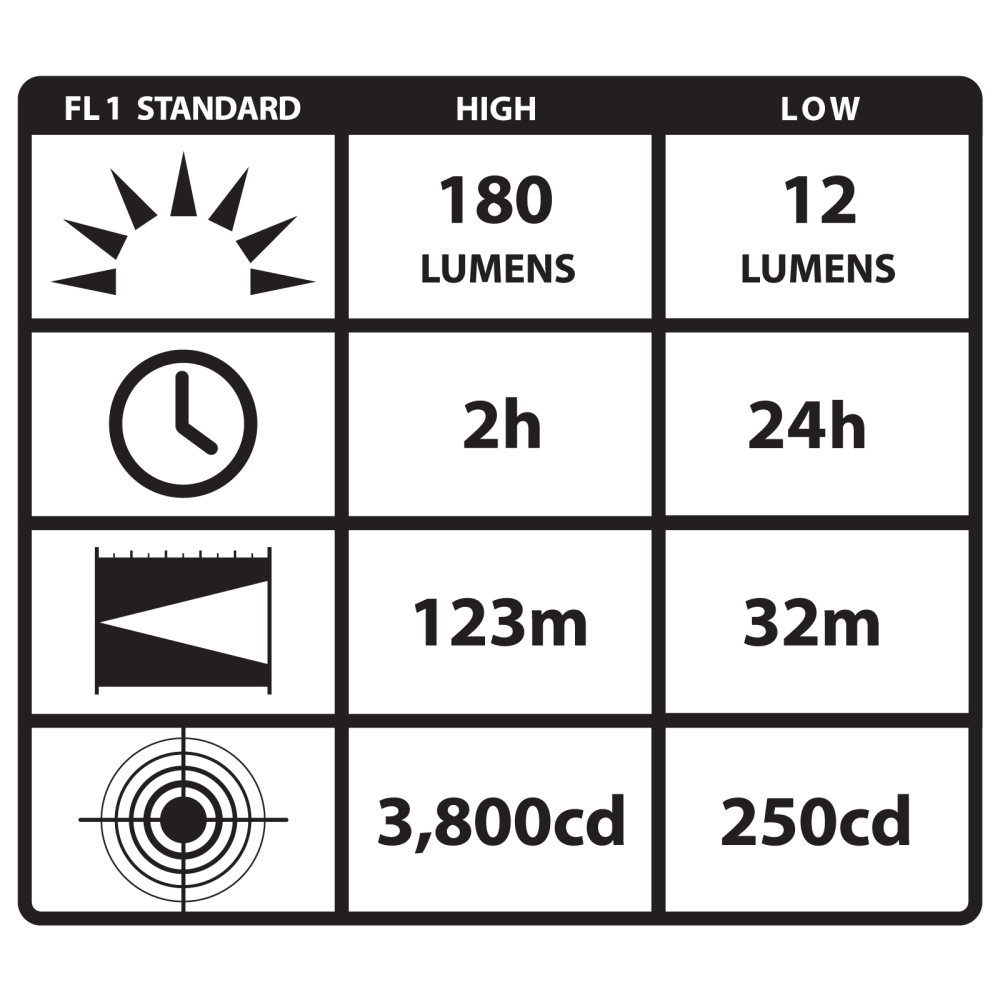 Product Number: 88030
Product SKU: 080926-88030-6
Retail price: $77.68 You save $34.93!

$42.75
FREE batteries!
Get a free 2nd set of Energizer CR123A batteries included with your purchase.
$2.99 value
Other Versions
Product Details
Streamlight 88030 ProTac 1L 275 Lumen LED Flashlight
Three Light Settings

High – 275 Lumen runs 2 hours
Low – 22 Lumen runs 24 hours
Strobe – Runs 3.5 hours

Length: 3.43 in (8.71 cm)
Head Diameter: .9 in (2.29 cm)
Barrel Diameter: .77 in (1.96 cm)
Weight: 2 oz (57 grams)
Includes two FREE sets of CR123A batteries
Buy the Streamlight 88030 ProTac 1L 275 Lumen LED Flashlight
Just 3.43 inches (8.71 cm) long, the Streamlight 88030 Protac 1L LED flashlight from Battery Products lets you store 275 lumens worth of illuminating power just about anywhere. The powerful light source is protected by an O-ring sealed tempered glass lens, and the power supply is stored in a rugged machined aircraft aluminum frame. Using Streamlight's C4 LED technology, the Streamlight 88030 ProTac 1L is impervious to shock and has a 50,000 hour run time. If you can buy CR123A batteries you can rely on your Streamlight 88030 ProTac 1L.
A TEN-TAP programmable switch lets operators switch between one of three light settings:
High Setting – 275 lumen, 5,100 candela runs 2 hrs
Lows Setting – 22 lumen, 420 candela runs 24 hrs
Strobe – runs 3.5 hrs
An IPX7 rating makes it waterproof up to 1 meter for 30 minutes and 2-meter impact resistant. So throw the Streamlight 88030 ProTac 1L in your toolbox, pack into your bug out bag, drop it on the job site, and put it to the test knowing it can handle anything life throws at it.
Lifetime Warranty!