PROTAC HL® 4 HIGH LUMEN TACTICAL LIGHT 88060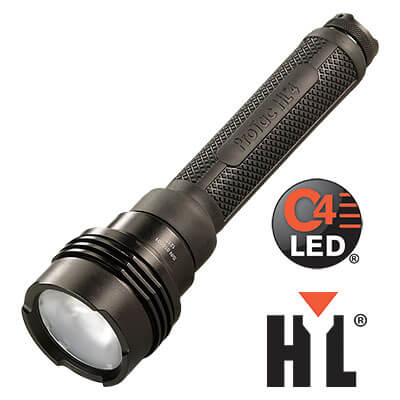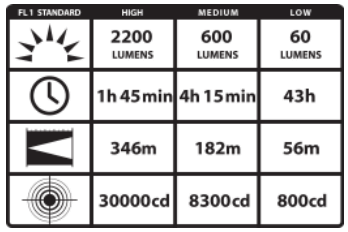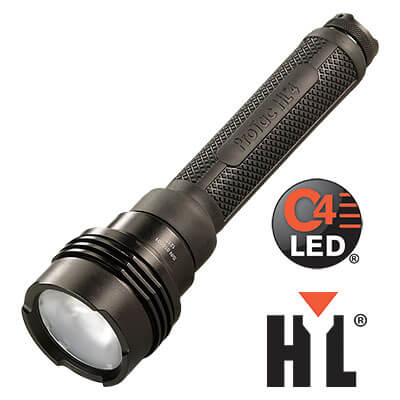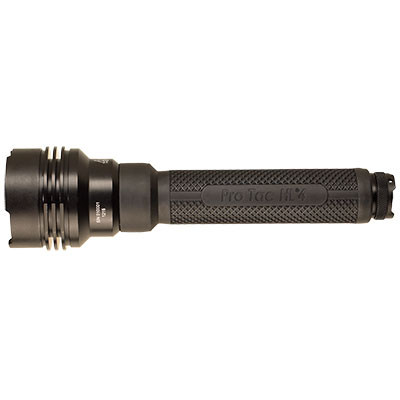 Product Number: 88060
Product SKU: 88060
Retail price: $168.95 You save $76.00!
Free Shipping

$92.95
FREE batteries!
Get a free 2nd set of Energizer CR123A batteries included with your purchase.
$11.96 value
Other Versions
Product Details
Streamlight 88060 ProTac HL4 Tactical Light for Sale
Four Light Settings

High – 2,200 Lumen runs 1.75 hours
Medium – 600 Lumen runs 4.25 hours
Low – 60 Lumen runs 43 hours
Strobe – Runs 3.5 hours

Length: 8.63 in (21.92 cm)
Barrel Diameter: 1.24 in (3.15 cm)
Head Diameter: 2.35 in (5.97 cm)
Tri-Lobe Diameter: 2.29 in ( 5.81 cm)
Weight: 1 lb 1 oz (482 grams)
Includes two FREE sets of CR123A batteries
Streamlight's newly redesigned ProTac HL4 tactical flashlight is a must-have for everyday carry. Newly redesigned, the ProTac HL4 puts 2,200 Lumens (30,000 Candela) right in the palm of your hand. The engineered optic produces a highly concentrated beam without sacrificing peripheral illumination. Dual fuel technology allows the ProTac HL4 to accept four 3V CR123A lithium batteries or two rechargeable 3.7v, 2600MaH, 9.62 wH 18650 button-top lithium batteries. The internalized self-adjusting battery cradle can accommodate multiple battery sizes.
One of the Brightest Streamlight Flashlights

Programmable Flashlight Performance
Featuring TEN-TAP programming, the user can quickly cycle between three operating modes, ensuring you can adapt and overcome any situation. Streamlight's ProTac HL4 offers four illumination options:
High setting casts an ultra-bright 346m beam (2,200 lumen; 30,000 candela) and runs up to 1.75 hrs.
Medium setting offers longer run time, casting a 600 lumen (8,300 candela) beam 182m for up to 4.25 hrs.
Low setting offers the longest run time, casting a 60 lumen (800 candelas) beam 56m for up to 43 hrs.
Strobe setting for disorienting and signaling can run up to 3.5 hrs.
Dependable Construction
Streamlight's ProTac flashlights are the finest tactical flashlights on the market today. The Streamlight ProTac HL4 flashlight is built to handle the toughest situations possible. An IPX7 waterproof rating protects the light in one meter of water for up to 30 minutes, while the anti-roll head keeps the light within an arm's reach when not in use. One meter impact resistance tested, the ProTac HL4 is housed in a durable, anodized aluminum frame. A rubberized sleeve provides thermal insulation and a sure grip.
Lifetime Warranty!