SPECIALS
SHOP BY BATTERY TYPE
Sealed Lead Acid
Two-Way Radios
Cell Phones
Laptops
Photo & Video
Rechargeables
Coin Cell
Medical
Streamlight Vulcan 180 - 44311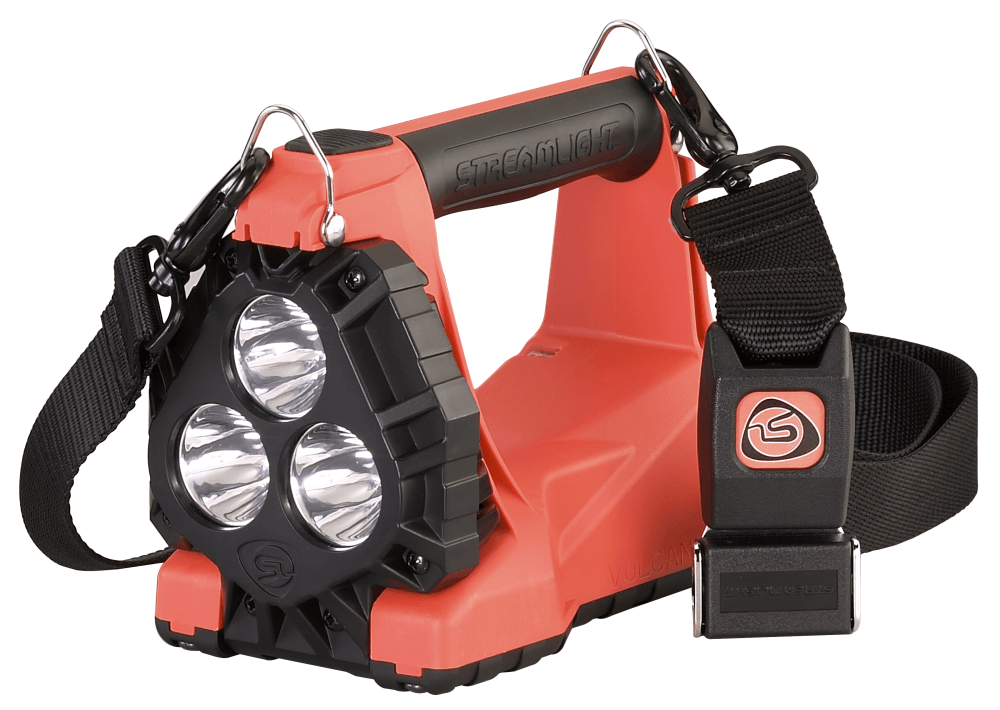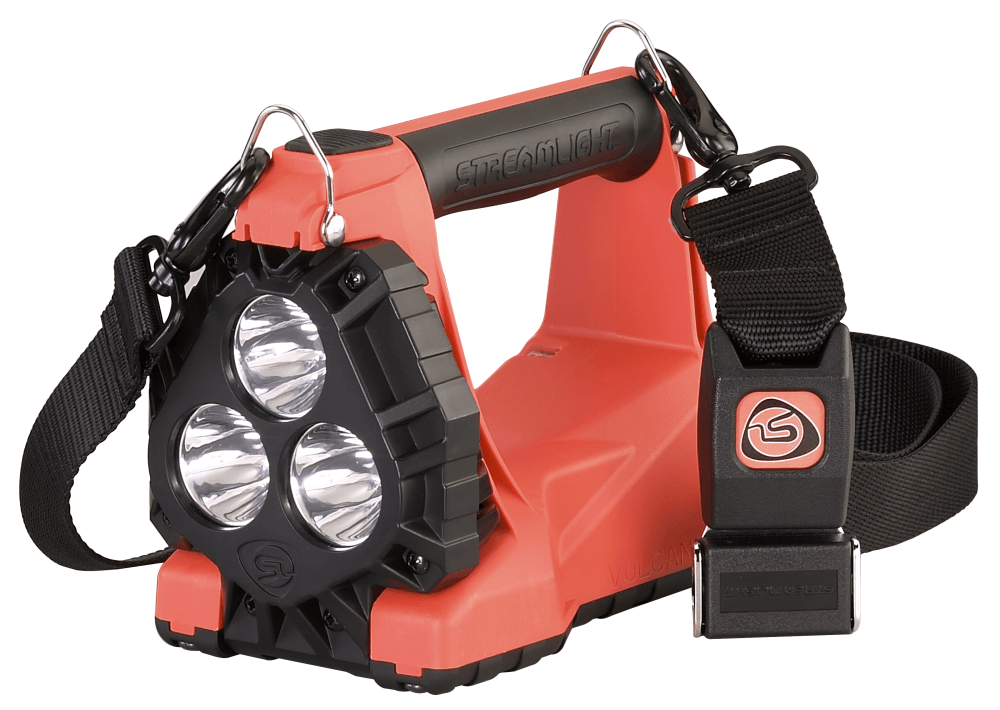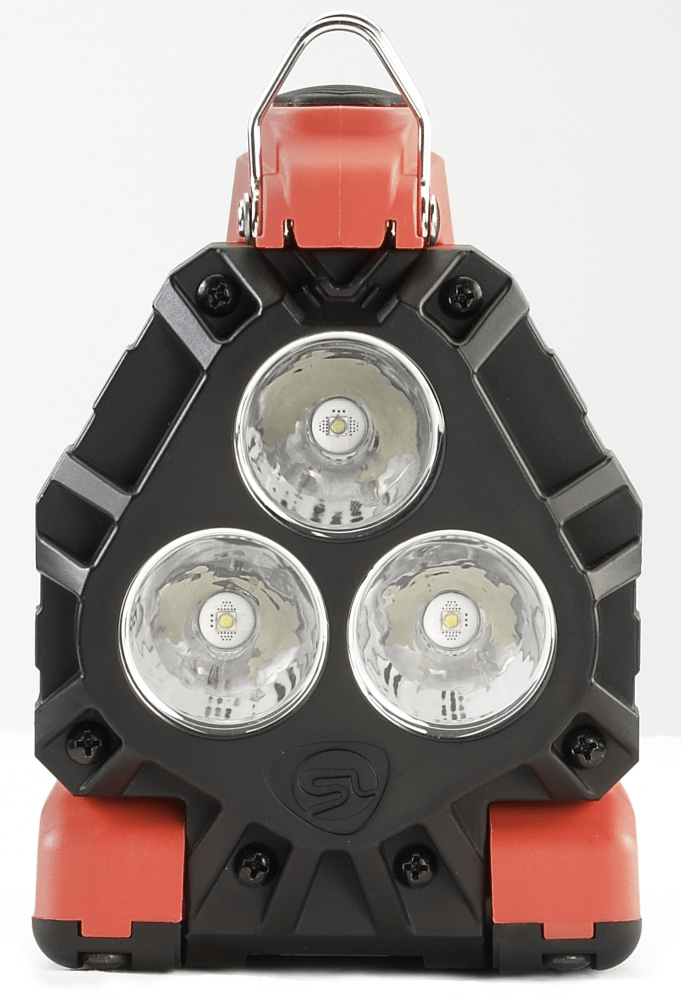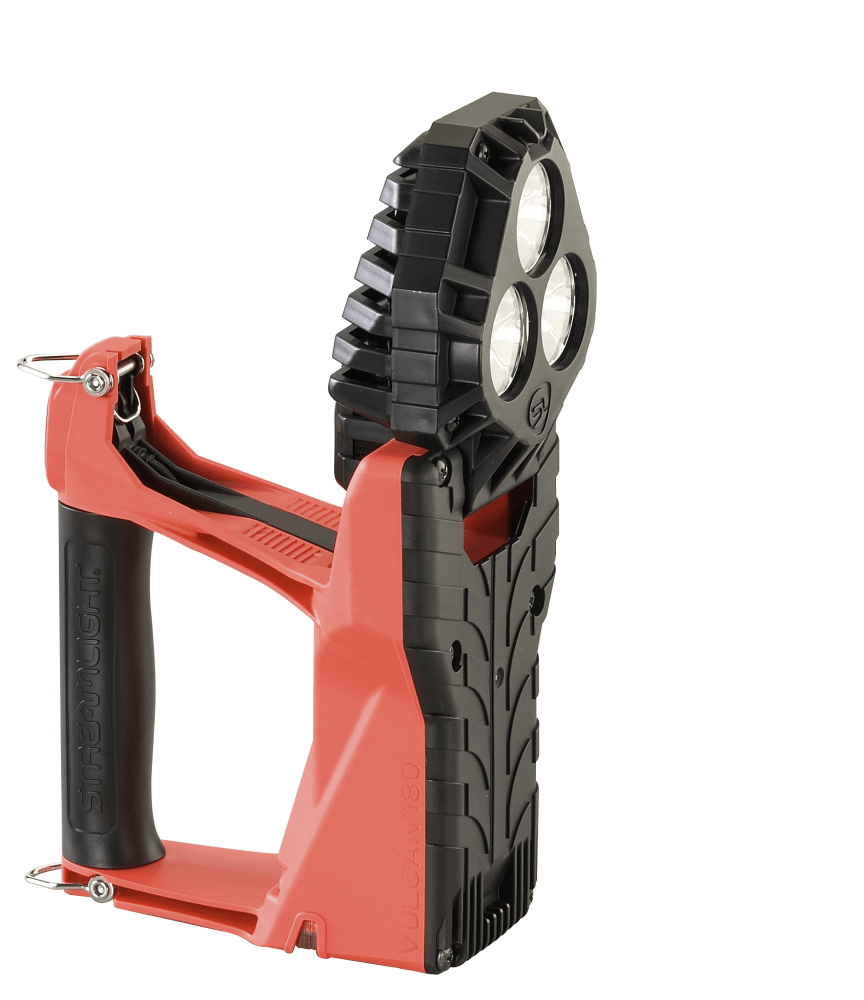 Product Number: 44311
Product SKU: 080926-4311-2
Retail price: $346.95 You save $156.03!
Free Shipping

$190.92
Product Details
Streamlight Vulcan 180 Standard System AC/12v DC -Orange
Case Material/Lens: Housing made from high impact, super tough nylon offering exceptional durability. Available in international safety orange and safety yellow with rubberized cushioned-grip handle. Rotating head constructed from high grade aluminum incased in super tough nylon; Unbreakable polycarbonate lens with scratch-resistant coating. Gasket sealed.
Dimensions/Weight: 7.43 in. (18.8 cm); Width: 4.32 in. (10.9 cm); Height: 4.36 in. (11.0 cm); 2.47 lbs. (1123 grams)
Light Source: Three C4® LEDs, impervious to shock with a 50,000 hour lifetime. Two ultra bright blue taillight LEDs ensure you can be seen even from behind
Light Output/ Run Time: High: 1,200 lumens; 75,000 candela; 548m beam; runs 4.75 hours Low: 350 lumens; 22,000 candela; 296m beam; runs 12 hours Three deep-dish parabolic reflectors produces a tight beam with optimum peripheral. Optimized electronics provide regulated intensity
On/Off: Large, multi-function, push-button switch on top of light is easy to use with gloves
Battery: Rechargeable 8800 mAh Lithium Ion battery. Fully recharges in 9.2 hours
Models: Standard System - Includes quick release buckle strap, charging rack and AC/ DC chargers
Vehicle Mount System - Includes quick release buckle strap and 12V DC vehicle-mountable direct wire charging rack
Features: IPX7 waterproof to 1m submersion 2m impact resistance tested Articulating head aims the beam; Locking mechanism keeps head in place in "original" position Handle clearance accommodates heavy gloves and makes hand-offs easier Operating temperature: -20°F to 130°F. (To maintain hazardous locations rating: -20°C to 40°C)
Approvals: Class I, Division 2 Groups A, B, C, D; Class II Division 2 Groups F, G: Class III; Temperature Class T4 Rack meets requirements of NFPA 1901-14.1.10.2 (2016) mounted in any position Meets applicable European Community Directives
Warranty: Streamlight warrants this product to be free of defects for a lifetime of use except for batteries and bulbs, abuse and normal wear. We will repair, replace or refund the purchase price of this product should we determine it to be defective. This limited lifetime warranty also excludes rechargeable batteries, chargers, switches and electronics which have a 2 year warranty with proof of purchase. THIS IS THE ONLY WARRANTY, EXPRESSED OR IMPLIED, INCLUDING ANY WARRANTY OF MERCHANTABILITY OR FITNESS FOR A PARTICULAR PURPOSE. INCIDENTAL, CONSEQUENTIAL OR SPECIAL DAMAGES ARE EXPRESSLY DISCLAIMED EXCEPT WHERE SUCH LIMITATION IS PROHIBITED BY LAW. You may have other specific legal rights which vary by jurisdiction