Batteries & Replacement Parts
PS640, CP645, Rechargeable Sealed Lead Acid Battery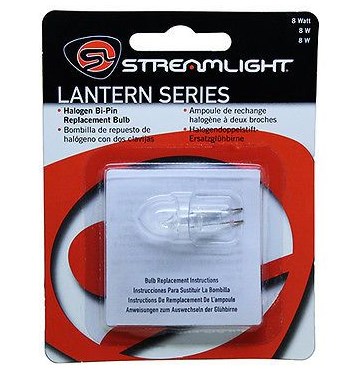 Streamlight 8W Bi-Pin Bulb 45901
Streamlight SL-20XP LED Lamp Module 25127
Product Details
Streamlight Vulcan® 180 Firefighting 44311 flashlight / lantern specs
The Streamlight Vulcan® 180 LED 44311 Firefighting Lantern is one of the brightest Streamlight flashlights you can buy. Go to the Streamlight Vulcan® 180 Firefighting Lantern. Shop all Streamlight Vulcan 180 lanterns for sale online from Battery Products. Streamlight Vulcan 180 Standard System AC/12V DC – Orange – 44311. Thanks to a large, multi-function button on top, the Vulcan 180 is easy to operate, even with gloves on. The standard system includes a quick release buckle strap, charging rack, and AC/DC chargers. The rechargeable 8800 mAh lithium-ion battery fully charges in 9.2 hours. Variable Illumination. The Vulcan 180 uses three C4 LEDs which are impervious to shock and have a 50,000 hour lifetime. Two ultra-bright blue taillight LEDs ensure you can be seen from behind. Streamlight's Vulcan 180 has two light modes:
High: 1,200 lumens (75,000 candela), 548m beam, runs 4.75 hours
Low: 350 lumens (22,000 candela), 296m beam, runs 12 hours
Class I Vulcan 180 Approvals
Division 2 Groups A, B, C, D
Class II Division 2 Groups F, G
Class III
Temperature Class T4 Rack meets requirements of NFPA 1901-14.1.10.2 2016
Unbreakable Construction Designed by Firefighters - For Fire Fighters. Like all of Streamlight's Vulcan flashlights, the Vulcan 180 has a high impact, super tough nylon housing, offering exceptional durability. A rubberized cushioned grip handle ensures maximum comfort. The rotating head is constructed of high-grade aluminum and features an unbreakable polycarbonate lens with scratch-resistant coating. The Vulcan 180 is gasket sealed, IPX7 waterproof to 1m submersion and 2m impact resistant. Operating temperature up to 130°F. Battery Products has an extensive line of Streamlight flashlights for sale online.
Lifetime Warranty!
View the Entire Streamlight Vulcan Series from Battery Products
People who bought this product were also interested in: