Streamlight Vantage® II Fire helmet mount w/ Lithium Battery 69331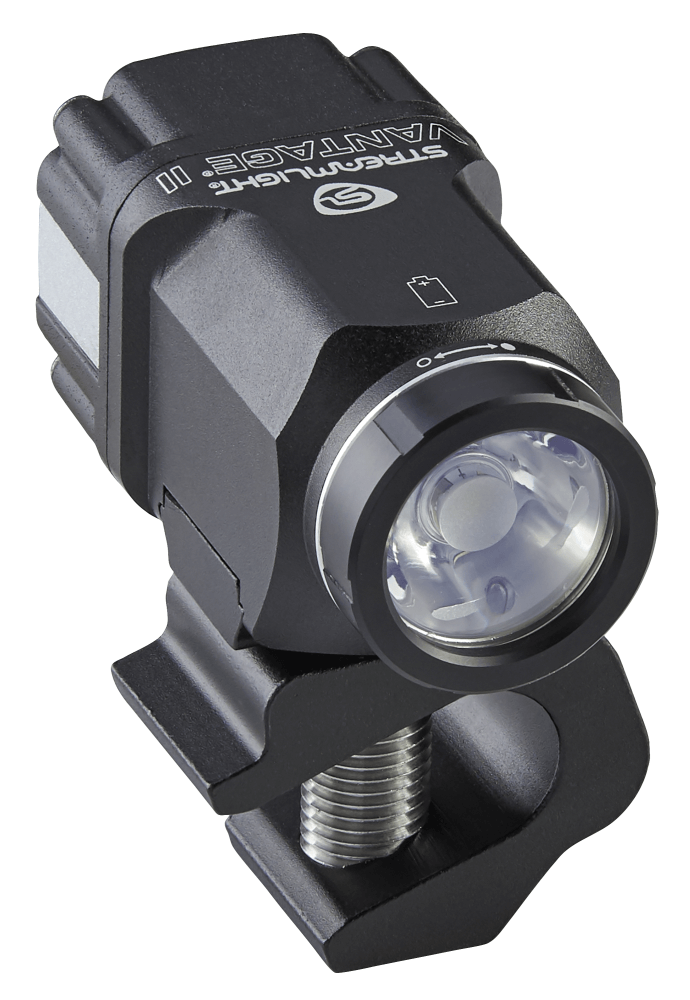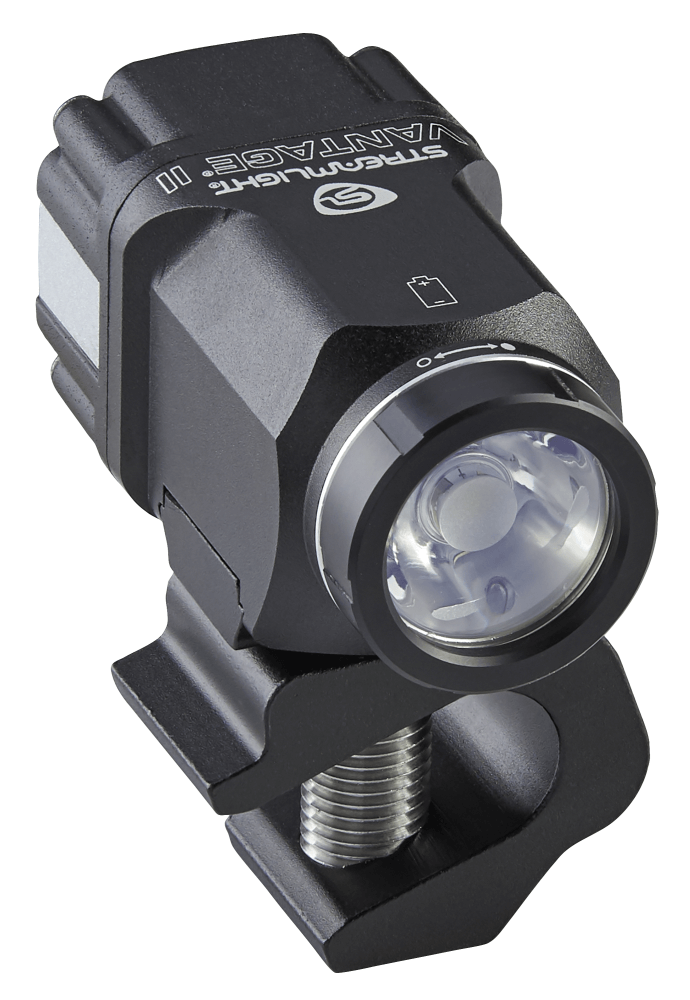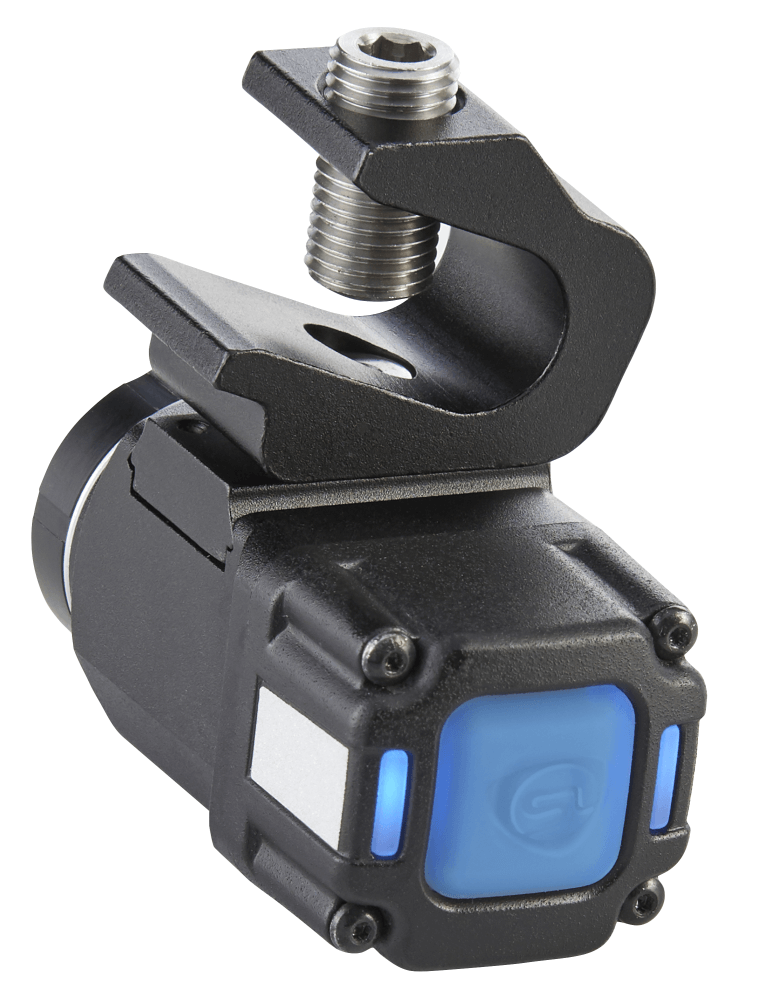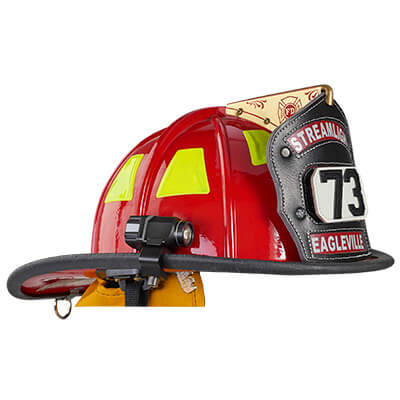 Product Number: 69331
Product SKU: 69331
Retail price: $150.95 You save $68.00!
Free Shipping

$82.95
FREE battery!
Get a free Energizer CR123A battery included with your purchase.
$2.99 value
Other Versions
Product Details
High Lumens
350
Run time on high
2.25 hrs
Run time on low
5.00 hrs
Beam distance
118 m
Max candela
3,500
Battery type
CR123A Lithium
Vantage II batteries >>
Battery quantity
1
Length
2.37 in
Weight
3.65 oz
Colors
Black
Material/Lens 6000 series machined aircraft aluminum with black anodized finish. High temperature, shock-mounted, impact-resistant, BoroFloat Glass lens.

Dims/Weight Length: 2.37 in. (6.01 cm) Width: 1.16in. (2.95 cm); Height with Fire helmet clamp: 2.18 in. (5.54 cm); Height with Industrial mount: 1.54 in. (3.91cm);

Weight: Fire mount 3.65 oz. (103.5 grams) Industrial 2.97 oz. (84.2 grams) with battery. Included in purchase.

Light Source White LED technology, impervious to shock with a 50,000 hour lifetime. 470nm Ultra-bright blue LED safety tail light with a 100,000 hour lifetime.

Output/Run time High and low modes:




–– High: 350 lumens; 3,500 candela; 118m beam; runs 2.25 hours




–– Low: 135 lumens; 1,700 candela; 80m beam; runs 5 hours

The TIR Optic produces a smooth beam hotspot with optimum peripheral illumination to aid in navigation. Optimized electronics provides regulated intensity.

Switch Large easy access On-Off switch located on rear of light.

Battery Single 3 Volt CR123A lithium battery, with a storage life of 10 years.

Features – IPX7 rated design; waterproof to 1m for 30 minutes




– Ultra-bright blue LED safety tail light visible in heavy smoke




– Tail light can be configured to flash for industrial and fire applications

Approvals Meets requirements of NFPA 1971-8.6 (2013).




Meets applicable European Community Directives.
Warranty info:
Warranty Streamlight warrants this product to be free of defects for a lifetime of use except for batteries and bulbs, abuse and normal wear. We will repair, replace or refund the purchase price of this product should we determine it to be defective. This limited lifetime warranty also excludes rechargeable batteries, chargers, switches and electronics which have a 2 year warranty with proof of purchase. THIS IS THE ONLY WARRANTY, EXPRESSED OR IMPLIED, INCLUDING ANY WARRANTY OF
MERCHANTABILITY OR FITNESS FOR A PARTICULAR PURPOSE. INCIDENTAL, CONSEQUENTIAL OR SPECIAL DAMAGES ARE EXPRESSLY DISCLAIMED
EXCEPT WHERE SUCH LIMITATION IS PROHIBITED BY LAW. You may have other specific legal rights which vary by jurisdiction. Visit streamlight.com for full warranty information.